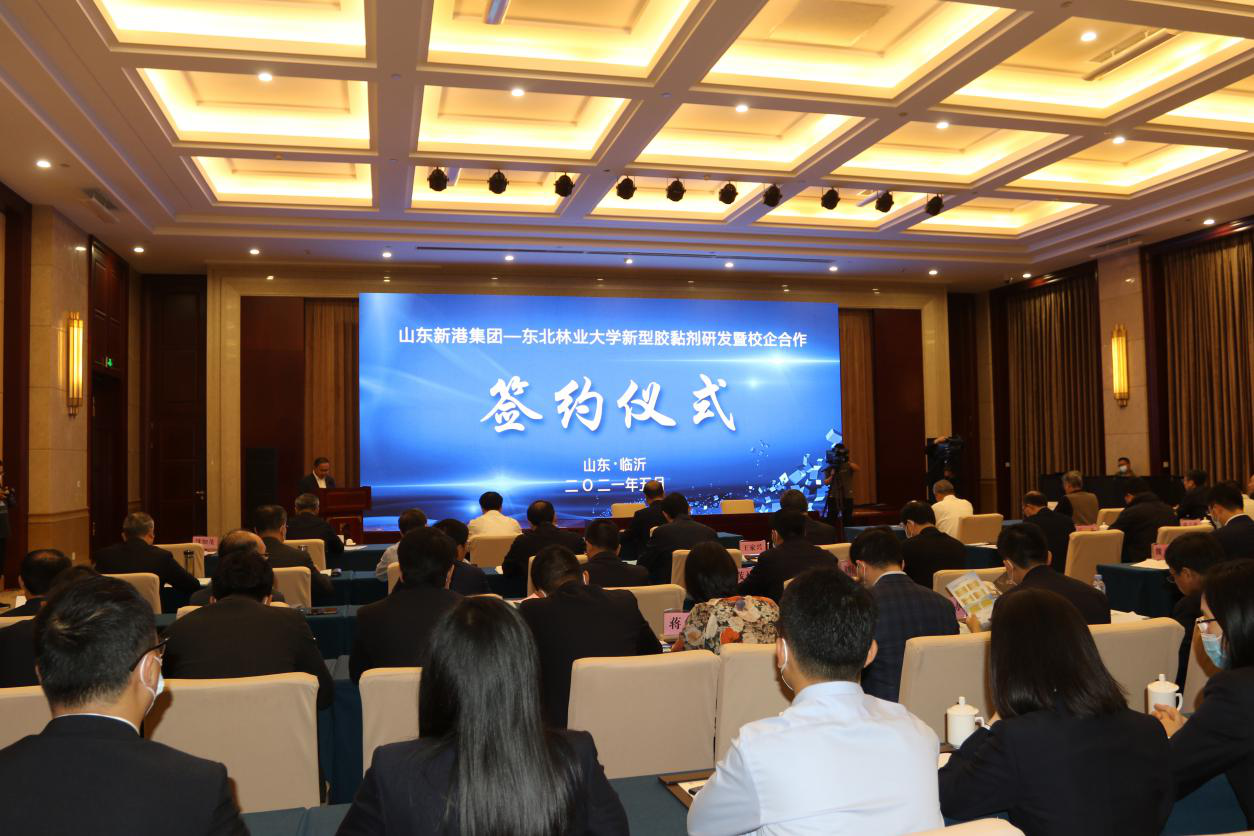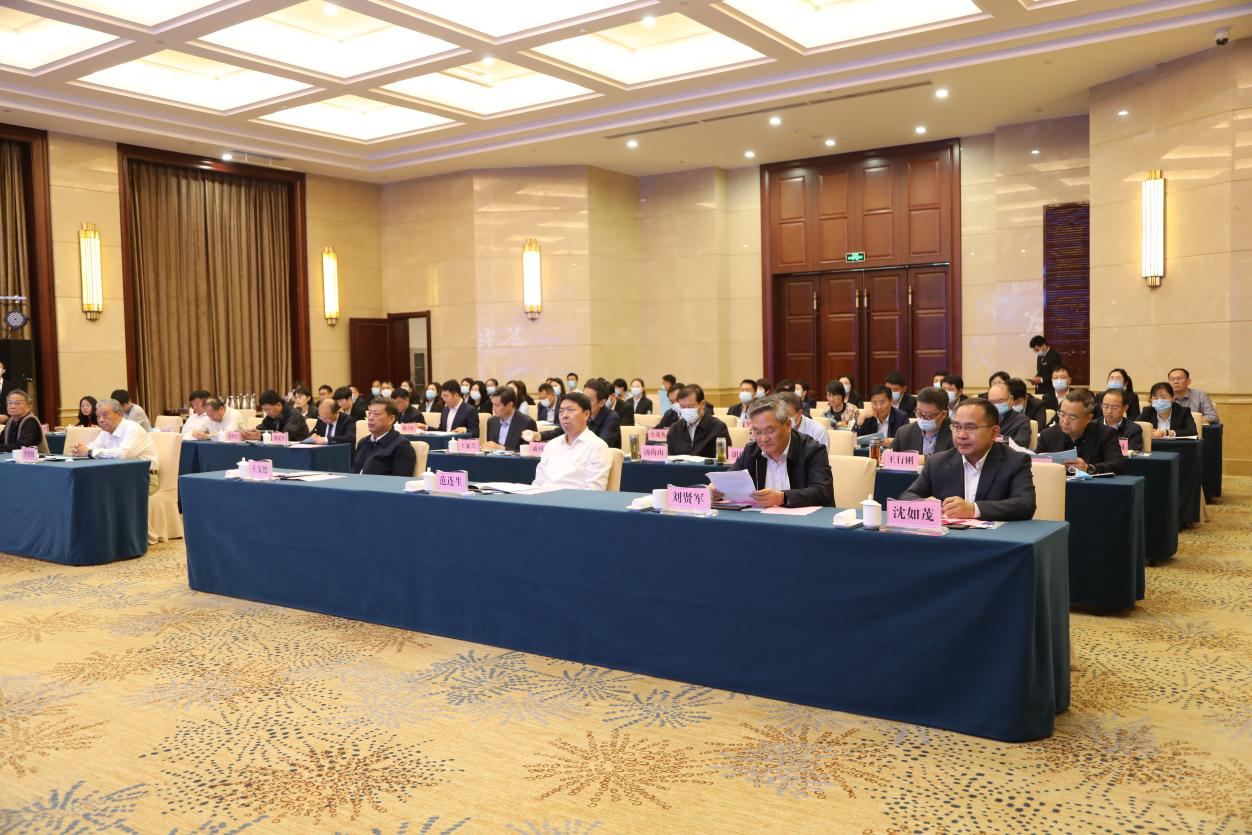 On May 20, 2021, the research and development of new adhesives and school-enterprise cooperation contract signing ceremony between Shandong Xingang Group - Northeast Forestry University was Grandly held at Blue Horizon International Hotel in Linyi (Yihe). Li Yucai, former Vice Secretary and Vice Director of the Party group of the State Forestry Administration, Li Jian, Academician of the Chinese Academy of Engineering and former President of Northeast Forestry University, Liu Shirong, President and Researcher of the Chinese Academy of Forestry Sciences, Wang Ande, Secretary of Linyi Municipal Party Committee, Fan Liansheng, Secretary General of Linyi Municipal Standing Committee Member, Liu Xianjun, Vice Mayor of Linyi City, Shen Rumao, Deputy Secretary and District Mayor of Lanshan District Party Committee, Xie Yanjun, Dean of School of Materials Science and Engineering, Northeast Forestry University and other persons attended the signing ceremony. Shen Rumao presided over the ceremony.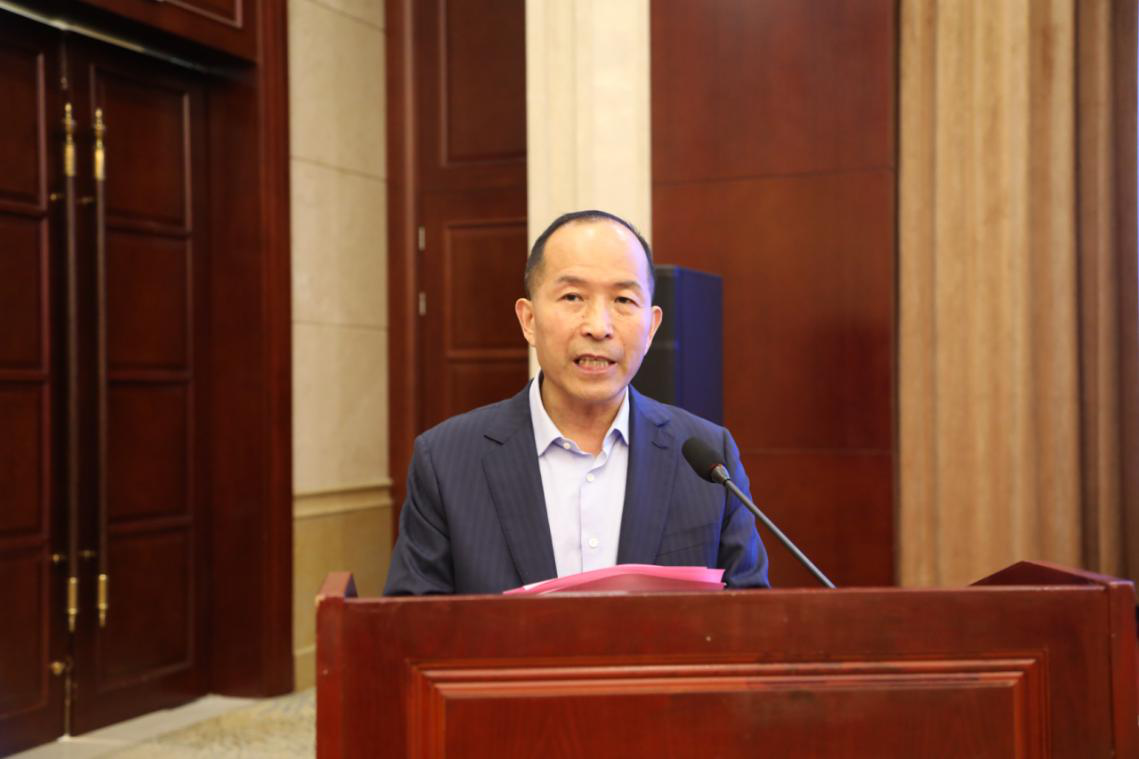 Wei Xiaoxin said in his speech that under the strong leadership of Party committees and governments at all levels, under the guidance of experts and professors, Xingang Group has been innovating and making breakthroughs, and has always been at the forefront of the industry during the 28 years of development. In recent years, the Municipal Party Committee and the Municipal People's Government as well as the District People's Governments have attached great importance to the transformation, upgrading and scientific and technological innovation of wood industry, which has boosted the confidence of wood industry enterprises for high-quality development. In this connection, Xingang Group has invested in the construction of intelligent production line of ultra-strong particle board, functional ultra-thin fiberboard and new template system, which have been unanimously affirmed by leaders at all levels in the city. Two happy events come one after the other today – Academician Li Jian - Xingang Workstation has achieved new achievements, Xingang Group and Northeast Forestry University have achieved cooperation.In the future, the Xingang Group will continue to give play to its advantages and build a new Group of science and technology, a new Group of talents and a new Group of culture to contribute to the construction of New Yimeng!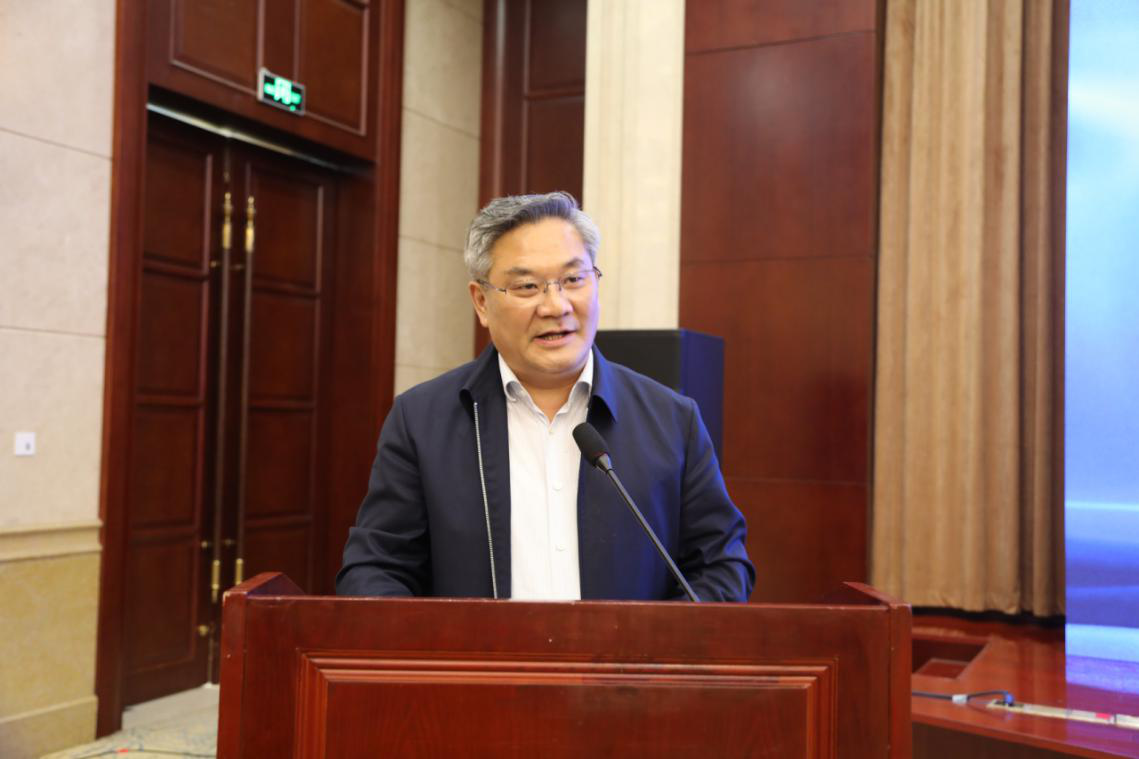 Liu Xianjun delivered a speech on behalf of the municipal government, and he first expressed warm congratulations to the successful cooperation between the two parties. Liu Xianjun pointed out that, Linyi is one of three major boards production base in China, and its wood industry has experienced many times of transformation and upgrading and has been booming now. As a national key leading enterprise in forestry and a key enterprise in Linyi wood industry, Xingang Group has effectively driven the technical innovation of wood industry in such aspects as the cooperation of production, study and research, platform construction, scientific and technological projects and achievement transformation. Northeast Forestry University is one of the most authoritative and professional colleges in China, with strong scientific and technological strength and obvious advantages in human resources. This cooperation is a great support for the development of Linyi wood industry, and we hope that the two parties work closely together to strengthen talent and technical cooperation, boost the development of Linyi wood industry, achieve more achievements, making a tribute to the 100th anniversary of the Party.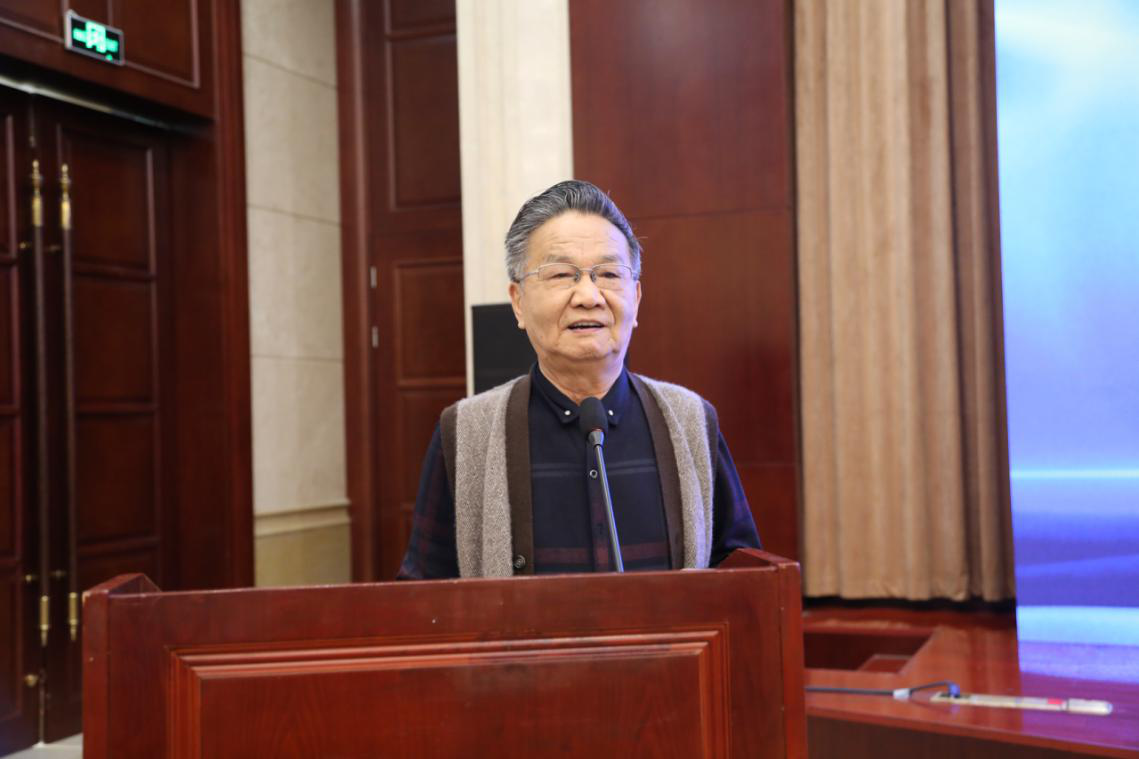 Academician Li Jian said in his speech that Linyi enjoys great popularity, rapid development, great potential and bright future. The Party and the state attach great importance to scientific and technological innovation and cooperation between universities and enterprises. Northeast Forestry University and Xingang Group have been holding on to the opportunity to break through difficulties, aim at the frontier, guide the direction, and follow the right scientific goals. Li Jian emphasizes: First, to build a new platform for school-enterprise cooperation, to establish a leading example; Second, to strengthen the vitality of innovation, to enhance the ability of original innovation, to achieve more "0 to 1" breakthroughs; Third, "Politics, Industry, University, Research and Application" shallbe closely combined to explore a multi-dimensional, substantive and new direction of cooperation, and to carry out a long-term and all-round cooperation with Xingang Group. Li Jian hopes that in the future, both parties aim at the forefront, develop rigorously, unite as one, cooperate sincerely, to create new achievements to welcome the Centenary.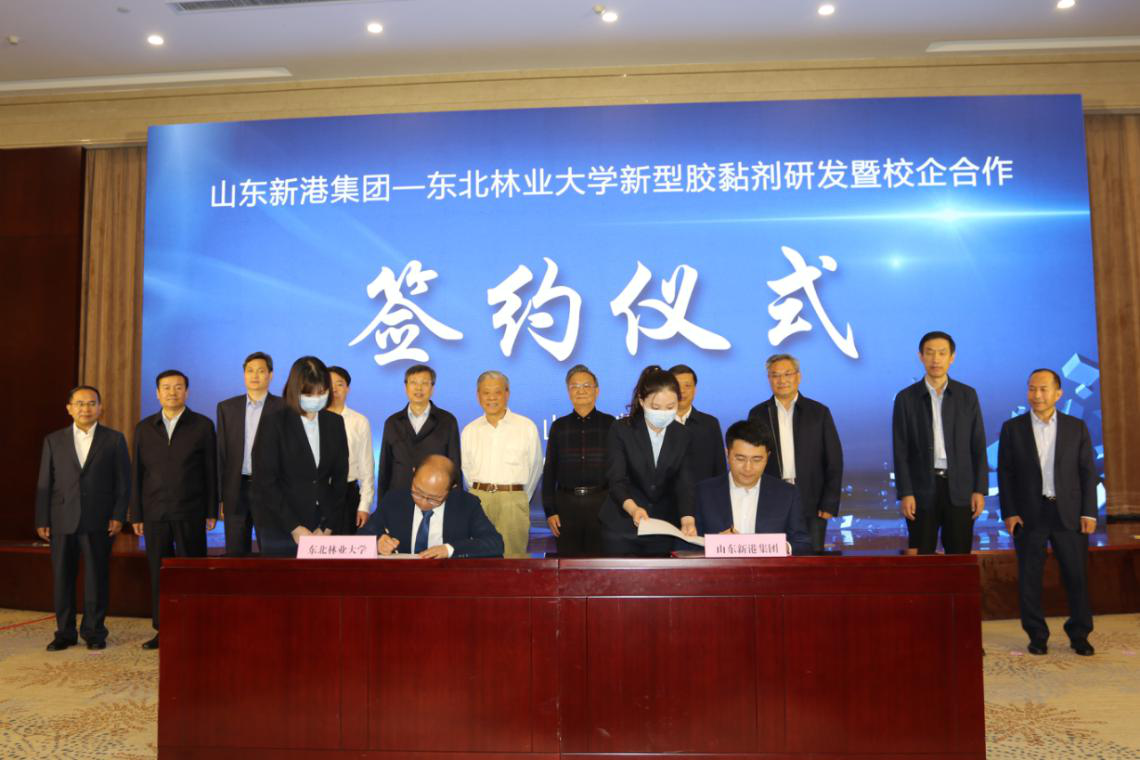 At the Ceremony, Wei Ziming, President of Xingang Group, and Xie Yanjun, Dean of School of Materials Science and Engineering, Northeast Forestry University signed agreements on the research and development projects of new adhesives and school-enterprise cooperation on behalf of both parties.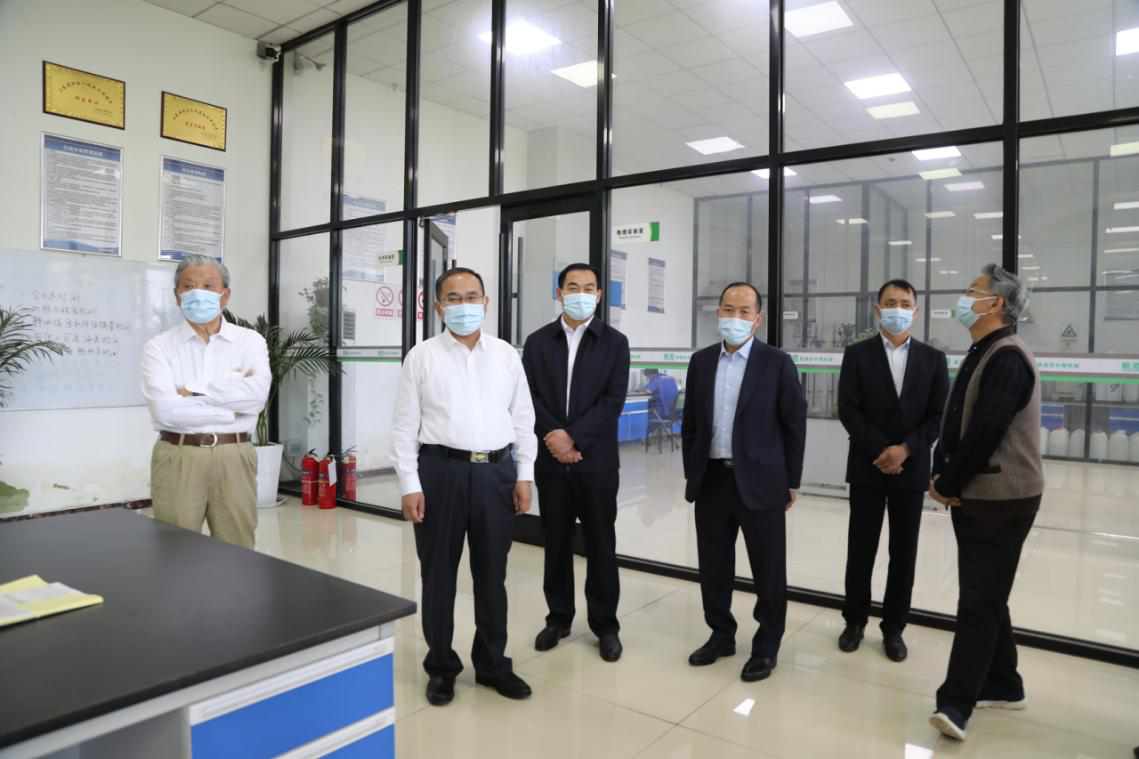 After the signing ceremony, the leaders and experts visited the site of Xingang Group's ultra-strong particle board project.
Other experts and leaders present at the ceremony includes Shi Zuomin, a researcher at the Institute of Forest Ecological Environment and Protection of the Chinese Academy of Forestry, Chen Zhilin, a researcher at the Research Institute of Timber Industry of the Chinese Academy of Forestry, Huanghe Lang, professor of Nanjing Forestry University; Xiao Shaoliang, associate professor of Northeast Forestry University; Liu Ping, associate professor of Beijing Forestry University; Main leaders of Municipal Industry and Information Technology Bureau, Municipal Forestry Bureau, Municipal Science and Technology Bureau, Municipal Environmental Protection Bureau and Municipal Examination and Approval Bureau;Ji Bingkun, Liu Jianming and Gong Maoli, leaders of Lanshan District, as well as major leaders of Science and Technology Bureau, Talent Center, Industry and Information Technology Bureau, Human Resources and Social Security Bureau, Natural Resources Bureau, Ecological Environment Sub-Bureau, Finance Bureau, and Administrative Examination and Approval Bureau, and Party secretary of Yitang Town, persons in charge of District Government Office, District Science and Technology Bureau.