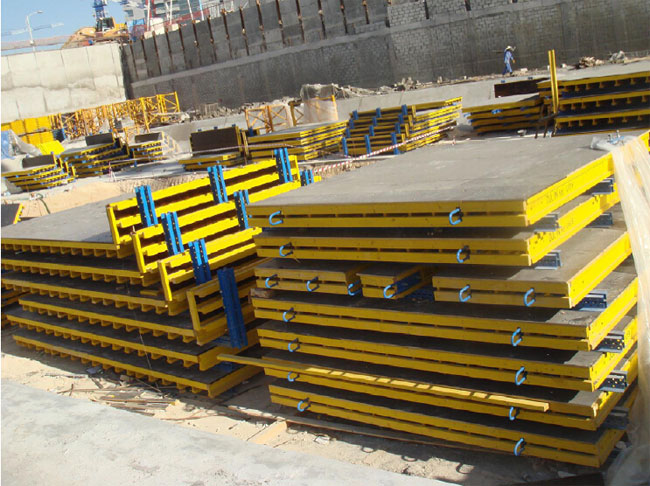 1.Vertical formwork system
Vertical formwork system is made up of plywood, timber beam and steel waling. Fix plywood with timber beams by tapping screws, connect timber beam with steel waling by flange clamp. It is easy to assemble, disassemble and modify in site.
It is light in weight and convenient for construction andtransportation. The construction is also very friendly to environment.

2.The formwork palletizing
Assembled formwork lay onthe floor as shown below. Collision should be avoided drring palletizing,construction and transportation. In addition, rain and sunlight explosureshould be prevented.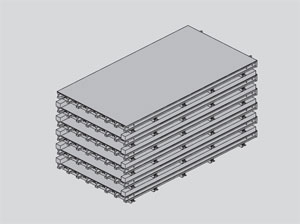 3. Adjustable arced formwork
Adjustable arced formwork is suitablefor the concrete pouring of arced wall or column.