Brief introduction
The power of the Auto-climbing Formwork is the hydraulic system, which includes the
oil cylinder and two inverting boxes. The inverting boxes can control the climbing
of climbing rail and the bracket. The steel rail and the bracket caninter-climbing, so
the whole system will climb up steadily. Cranes are not needed during the climbing.
It's easy to operate, highly efficient and safe. It's the best choice for the construction
of high buildings and large bridges.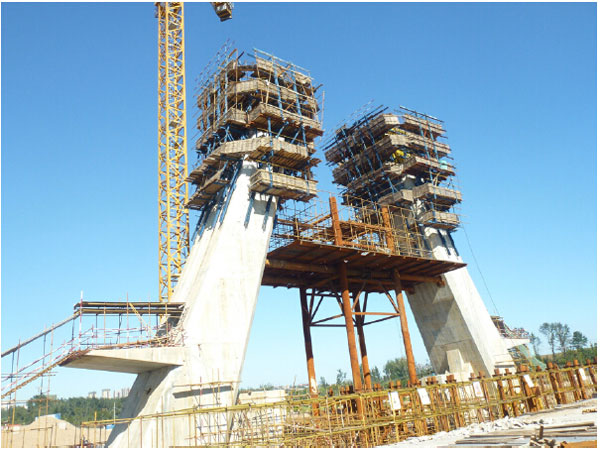 Structure Sketch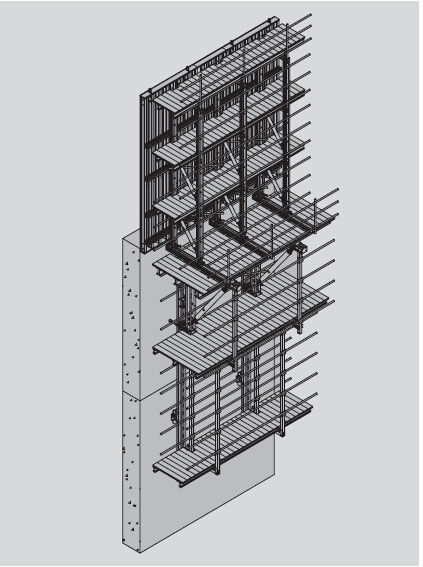 Climbing process
1.Matchthe formwork and pouring the concrete.
2. Assemblingreinforcement on top, remove formwork.
3. Fix anchorshoes on the finished wall.
4. Climbingthe steel rail,remove the lowerend anchor shoe for reusing.
5. Climbingthe bracket.
6. Match theformwork, do the next concrete pouring.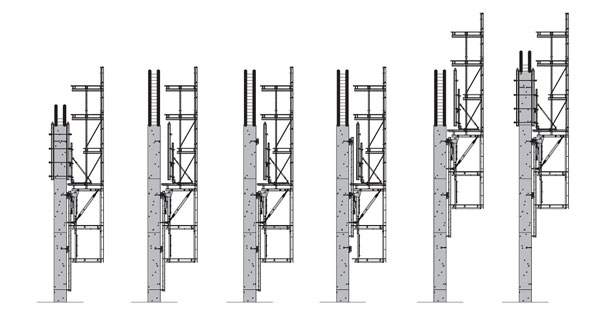 Hydraulic system